5 Things You Didn't Know About Organic Food
1. Growth: The organic industry is expanding!
A recent study has shown that the organic industry is growing by roughly 10% every year. It is estimated that 80% of families in the USA have purchased organic food. In fact, you probably have eaten organic food recently (whether you knew it or not).
2. Dirty Dozen: How to Avoid those Pesky Pesticides
Conventional fruits and vegetables may be grown using pesticides. And (of course) organic produce cannot.
The Environmental Working Group says that replacing just 12 conventional fruits and vegetables with their organic counterparts will reduce your exposure to pesticide residue by 80%. The so-called "Dirty Dozen" includes: apples, celery, strawberries, peaches, spinach, nectarines, grapes, sweet bell peppers, potatoes, blueberries, lettuce, and kale.
The phrase, "An apple a day keeps the doctor away" rings true. But a truer statement would be "Eat these 12 things on the regular; don't call your doctor on your cellular."
3. No GMOs: Watch your Mouth
In the U.S., for something to be called "organic," it must meet the U.S. organic standards, which prohibit the use of GMOs (genetically modified organisms), synthetic fertilizers, sewage sludge, or irradiation. Additives, preservatives, and coloring are all permitted in traditional, nonorganic produce.
4. PLU: Can I Have Your Number?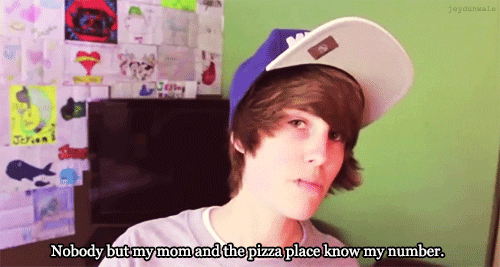 Now this isn't a dating advice column, but do you know that organic items have their own number? You can identify them by the PLU (price look-up) number found either near or on the food. On organic produce it begins with a 9 (PLU #94130 is an organic pink lady apple, for example). The stickers on the produce will tell you if you're looking at that special "someone."
5. Psych: You Out in the End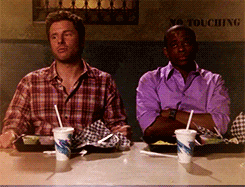 Now with everything you've just read you may be under the impression that organic food is more nutritious and even tastes better. Not so fast. People who buy organic produce may experience a "halo" effect – they believe food labeled "organic" is far superior to nonorganic, even though research does not necessarily support this. Studies show that people believe food labeled "organic" tastes better and has fewer calories, and they are willing to pay more for it — which brings us back to the moral of the story:  read labels, know what you're buying and consuming, and make food choices based on facts, not headgear — even if halos may be the latest fashion.